Meer details
Match criteria
Bezoekers van deze pagina bekeken ook deze banen:
International Payroll Specialist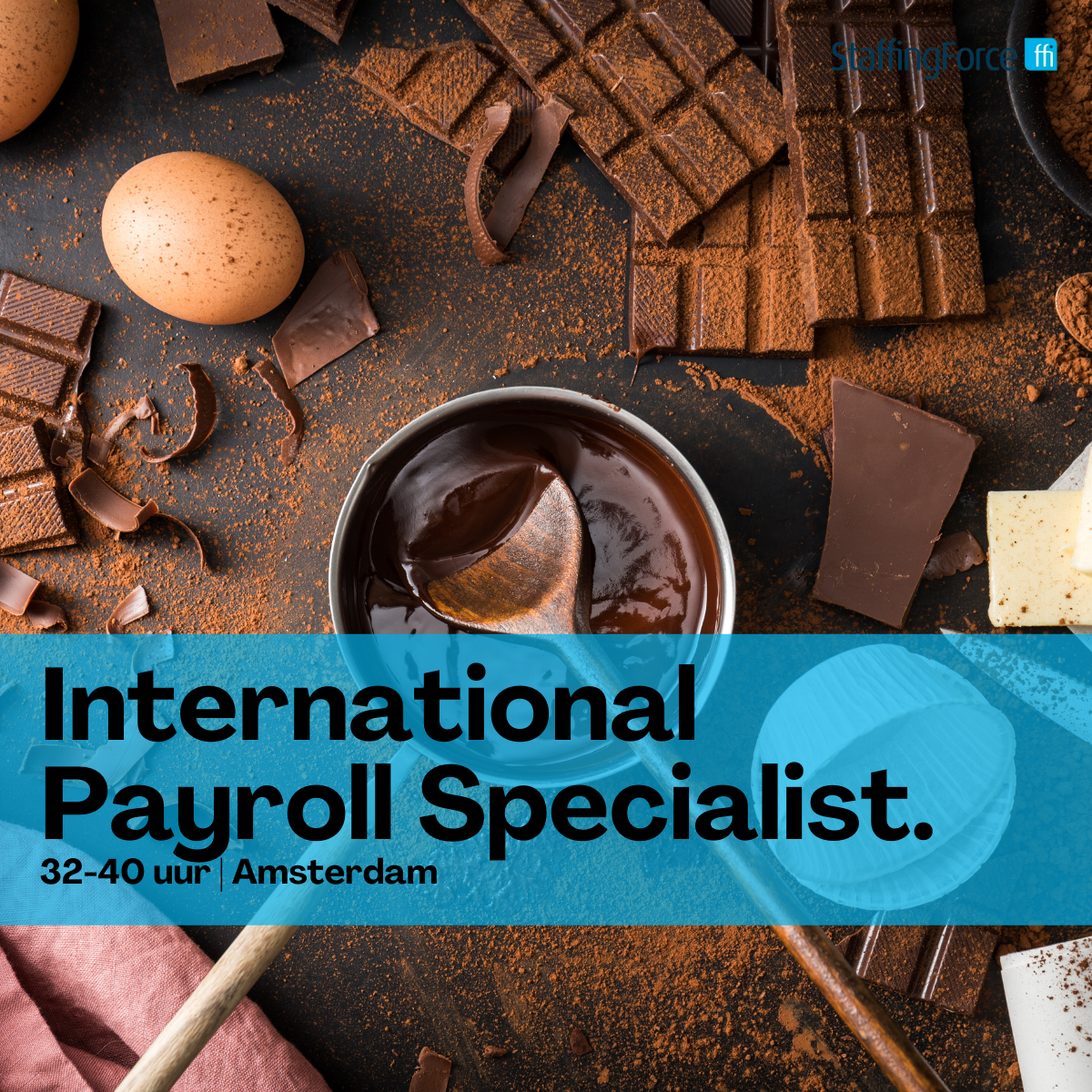 Functie omschrijving
The #1 goal of your role is to run the payroll process and administration. You will be responsible for payroll administration, healthcare, and pension and answering day-to-day requests from the company worldwide. You are here to get things done smoothly, provide a great employee experience and make all details fall into the right place.

We currently are based in 7 different countries and we continue to grow. This also means that you will take the lead in setting up new processes in new markets and countries. You will partner with local payroll providers and together with the People and finance team make sure that we continue to improve, innovate and automate our processes. We are in search of someone who likes to bring structure and clarity, has an eye for details, and loves to set up and improve processes will help us be a company that puts its people first! This role is part of the people&culture team and reports to the People Lead.

Here's what you'll do:
You will make sure that all the employees are paid accurately and timely. This includes basic pay, statutory and supplementary benefits, stock compensation, bonuses and payroll taxes. You will own and ensure a correct masterfile with monthly mutations for the 7 countries in which our client is active. You will work with local payroll providers and make sure that all mutations are processed correctly and backed up by proper documentation. Moreover you will explain all payroll related questions for the teams across the world while delivering an outstanding employee experience. You will perform pro-forma calculations, tax equalization, expat/impat administration, 30%ruling and keep the transparent salary house up to date. You will be be responsible for healthcare and pension administration for all countries. Additionaly you will ensure compliance with local legal and tax requirements by maintaining awareness of existing and new legislation including anticipating, enforcing and advising on needed actions. Also you will dive into new projects and partner up with the finance and people team to make sure that our client offers a strong and compliant reward program. Think salary benchmarks, global benefits program, global payroll system and reporting.
Functie eisen
Experience as a payroll specialist in an international and dynamic environment;
deep knowledge of Dutch payroll and legislation is a must, experience from other countries is a strong advantage;
able to advise on Dutch taxation, labor law related to employee compensation, benefits with confidence;
eye for details, analytical and ability to prioritize;
ability to deliver a best-in-class employee experience so people feel comfortable asking questions to you;
you can work part-time 32 hours per week;
you fully believe in the importance of our impact on the industry. You're creative with your ideas, curious, honest and you dare to be bold even if it means that you make mistakes - you quickly learn from them, so they're not repeated;
you're comfortable in a dynamic, fast-changing environment and like to do things differently.
Nice to Haves (no dealbreakers, but a good plus!)
Experience with Belgium payroll and additional countries.
Locatie
Amsterdam
Publicatie datum
16.03.2022
Contactpersoon