Meer details
Match criteria
Bezoekers van deze pagina bekeken ook deze banen:
Interim Payments Officer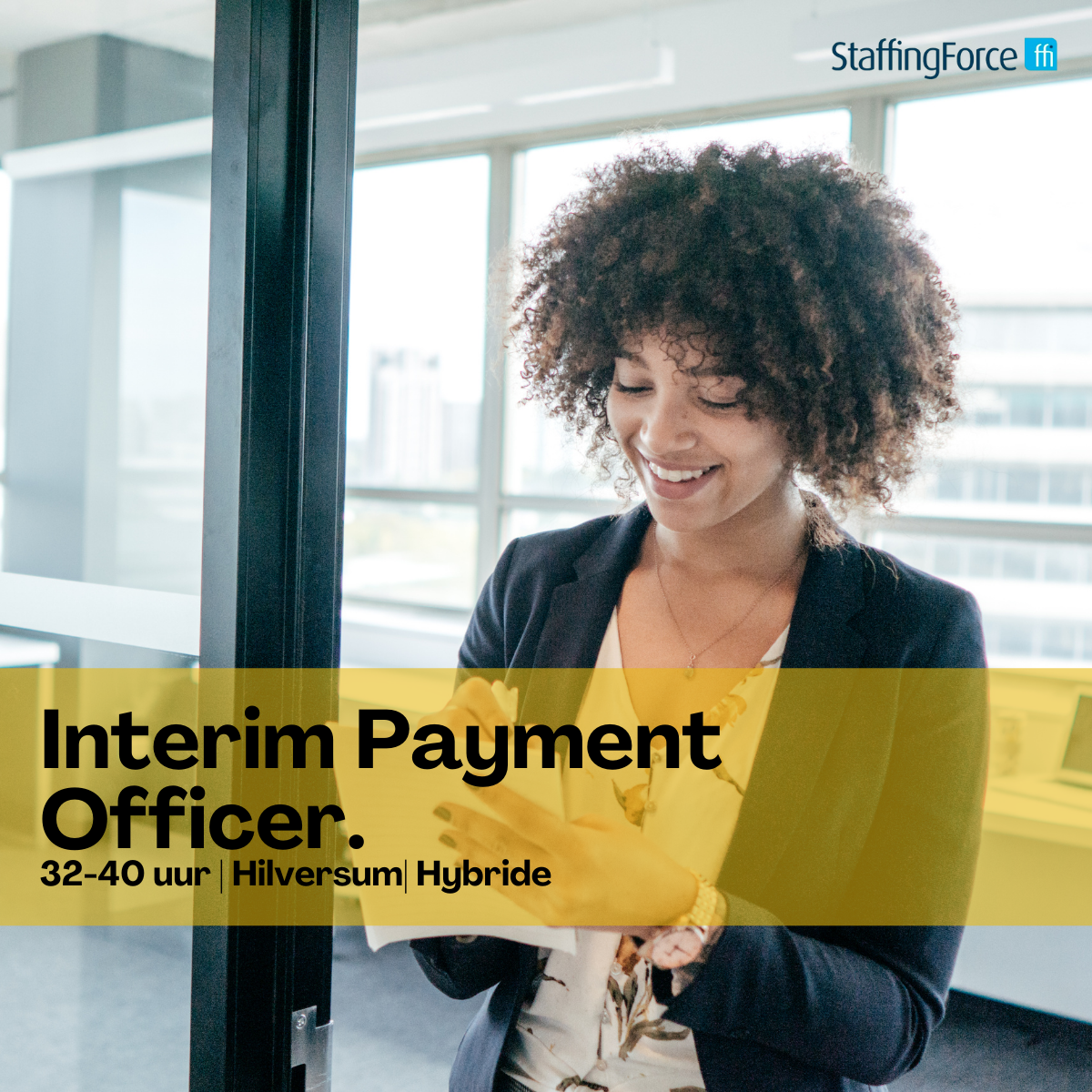 Bedrijfsprofiel
Our client is a new age/new era digital advertising and marketing services company, listed on the London Stock Exchange. We are building a purely digital advertising and marketing services business for global, multi-nationals, regional, local and millennial-driven influencer brands. The company is active in over 18 countries with over 1,200 people.
Functie omschrijving
As a Banking and Payment Officer you will work closely with the Financial Department in order to continuously exceed our clients' expectations. You will be responsible for managing, monitoring and executing payment traffic of the client internationally. Further in this role, you will assist and deal with opening and closing bank accounts, checking and monitoring various procedures and transactions and be the first point of contact in communicating with various national and international banks.
Other responsibilities are:
First point of contact with various national and international banks;
Setup and maintaining bank account authorization policies, user accounts;
Managing user account with respect to registration and distribution of bank cards;
Entering of payment orders into divers online banking systems;
Updating related database of payments processed;
Following up on any issues with payments directly with banks and payment institutions
Assisting with bank account opening processes;
Uploading MT940 forms into compliance systems;
Managing timely follow up of internal transaction monitoring policies and guidelines;
Other administrative and bookkeeping tasks
Functie eisen
You have (almost) completed a Bachelor in a financial administrative direction. You are stress resistant, accurate and know how to keep the overview. You can quickly learn and work with various online banking systems, compliance and bookkeeping systems as well.
Other relevant qualifications for this profile:
To be computer literate with an advanced command in MS Office applications.
To be self-motivated and able to work both independently and as part of a team.
To be result oriented and responsible.
Fluent in English (both orally and in writing).
Personal credibility, integrity and high moral standards.
To be highly meticulous and detail oriented.
Interest in further developing accounting/ bookkeeping skills is an advantage
Opmerkingen
Staffing Force Nederland B.V. is een inclusieve organisatie en voert een beleid ten gunste van diversiteit en gelijkheid.
Locatie
Hilversum
Publicatie datum
04.11.2022
Contactpersoon