Meer details
Match criteria
Bezoekers van deze pagina bekeken ook deze banen:
Interim GL Accountant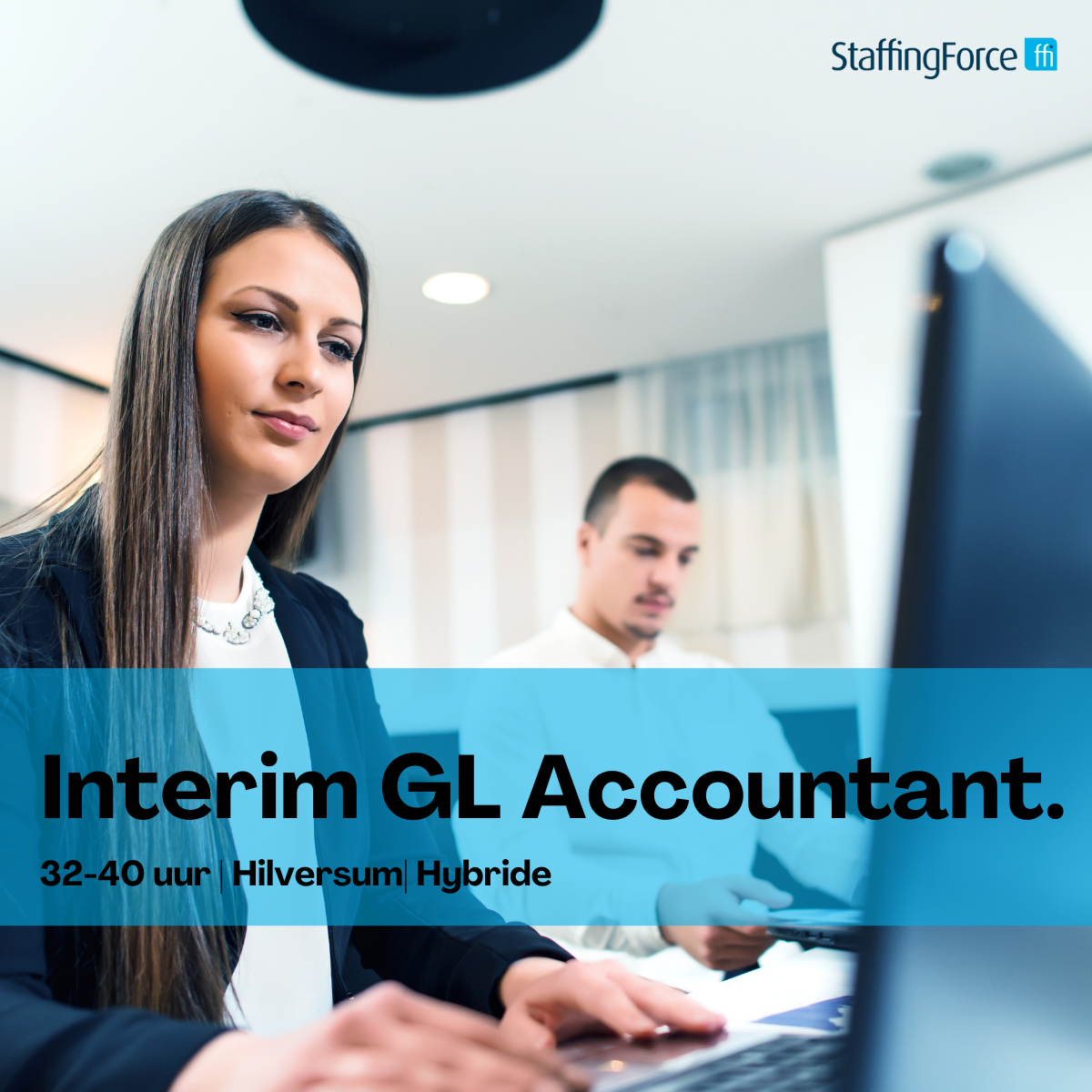 Bedrijfsprofiel
Our client is a new age/new era digital advertising and marketing services company, listed on the London Stock Exchange. We are building a purely digital advertising and marketing services business for global, multi-nationals, regional, local and millennial-driven influencer brands. The company is active in over 18 countries with over 1,200 people.
Functie omschrijving
Assist and coordinating of the accounting within the company
Assisting in monthly closing.
Control over the Accounts Payable, Accounts Receivable and Inventory.
Assist in Month/Quarter and Year-end closing.
Determine applicable provisions where necessary.
Overlooking accounting processes
Monitoring all monthly cost bookings and accruals.
General ledger control.
Processing Tax Returns and Payments.
Any other duties associated to this role.
Functie eisen
Bachelor in Administration and or HBO level education
Minimum 3 to 5 years of working experience in finance operations.
English language (native level)
Accounting regulations Knowledge.
Accurate and affinity with numbers.
Analytic sense.
Exposure to Exact Globe
Understanding of business bookkeeping procedures.
Advanced experience in Excel, Ms office
Flexible and good under pressure with the ability to meet deadlines
Attention to detail.
Good communication skills.
Pro-active and hands-on and able to adapt.
Opmerkingen
Wil je meer informatie of ben je geïnteresseerd in deze functie? Solliciteer dan direct en wie weet spreken we elkaar snel!
Staffing Force Nederland B.V. is een inclusieve organisatie en voert een beleid ten gunste van diversiteit en gelijkheid.
Locatie
Hilversum
Publicatie datum
14.12.2022
Contactpersoon