Meer details
Match criteria
Bezoekers van deze pagina bekeken ook deze banen:
Interim AP Accountant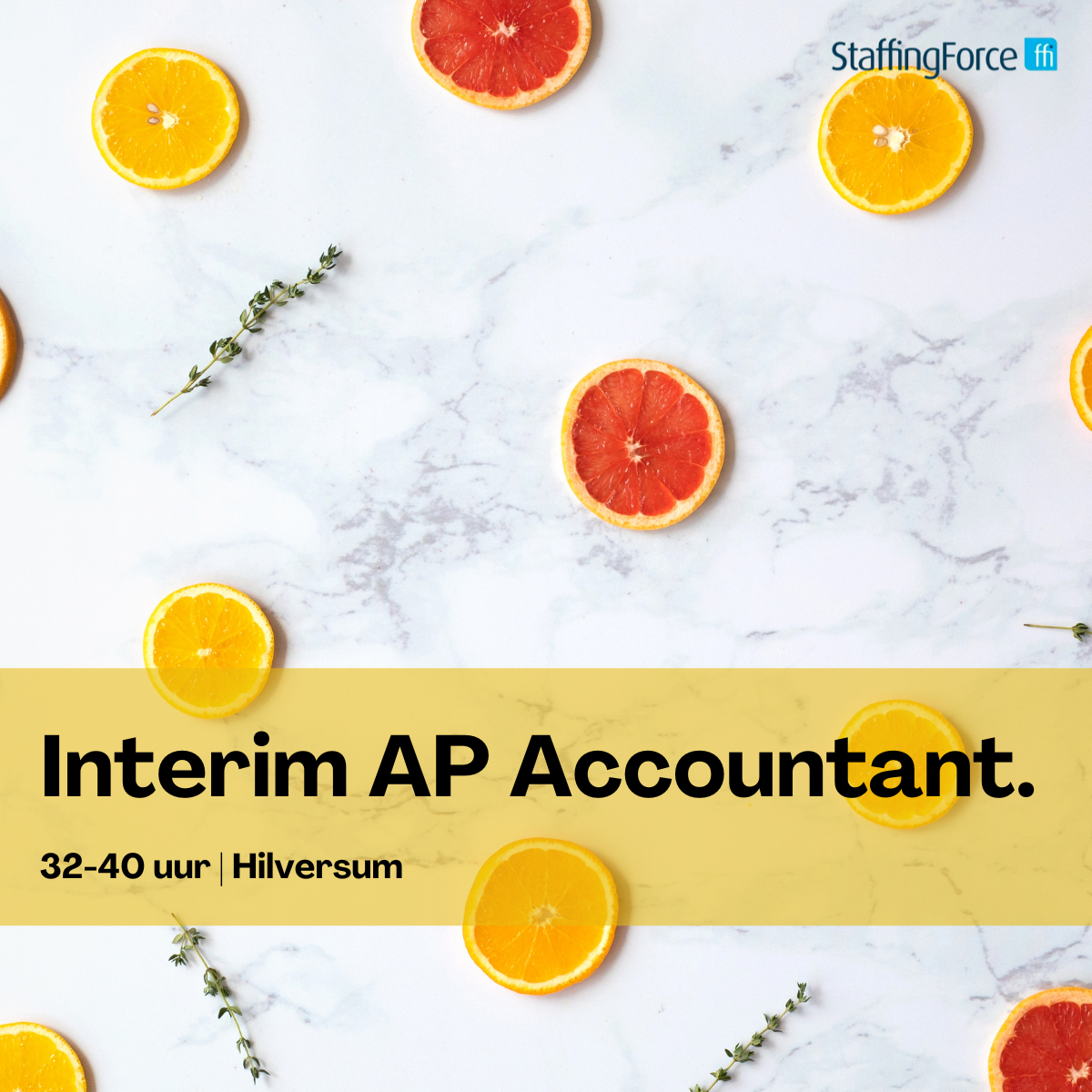 Bedrijfsprofiel
Our client is a London Stock Exchange-listed new age digital advertising and marketing services company. They're establishing a digital-only advertising and marketing services company for global, multi-national, regional, local, and millennial-driven influencer brands. With over 1,200 employees, the company operates in over 18 countries.
Functie omschrijving
Assisting and organizing the company's accounts payable;
Assisting with the monthly closure process;
Control over the major vendor data in Accounts Payable;
Assist with the month/quarter/year-end close;
If necessary, determine the appropriate provisions;
All monthly accruals are being tracked;
Payment Processing.
Functie eisen
Minimum 3 to 5 years of working experience in international accounts payable;
MBO or Bachelor in Administration and/or HBO level education;
Knowledge of accounting regulations in English;
Accuracy and a natural knack with numbers;
Sense of analysis;
Exact Globe Exposure;
Understanding of accounting procedures in the workplace;
Advanced Excel and Microsoft Office skills;
Flexible and able to work under pressure while meeting deadlines;
Details are important;
Communication abilities;
Active and hands-on, with the ability to adjust.
Locatie
Hilversum
Publicatie datum
03.05.2022
Contactpersoon