Meer details
Match criteria
Bezoekers van deze pagina bekeken ook deze banen:
HR Officer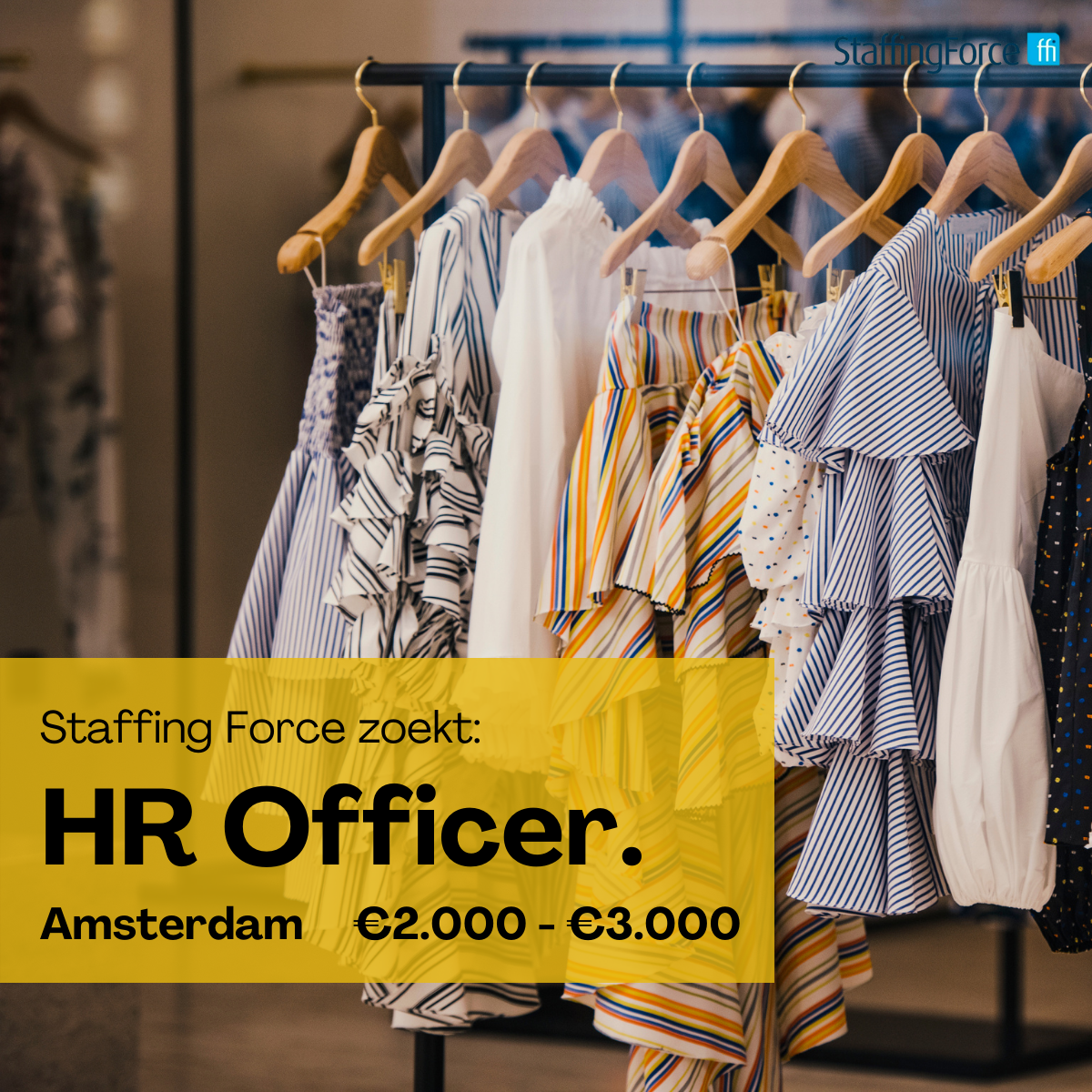 Organization
We are looking for a HR officer for a historic and successful fashion brand. The head office is located in the heart of Amsterdam, where a small office team consisting of 8 to 10 people work in various disciplines under which the HR division. This department has a 'work hard, play hard' mentality and having a positive attitude and full commitment is important.
Responsibilities:
Responsibilities:
• Jointly responsible for HR;
• Providing meticulous HR (legal) support to store managers;
• Processing daily correspondence from store managers;
• Drawing up employment contracts & amendments to employment contracts;
• Correspondence with (ex) employees;
• Regional absence administration regarding sickness;
• Regional weekly/monthly input to salary administrators;
• Completing monthly reports and delivering those to the respective parties within the given terms;
• Maintaining close contact with and providing support to the Retail Operations, MIS, Accountancy,
• Management of office supplies,
• Other duties assigned by HQ in Amsterdam and/or HQ in Switzerland.
Requirements for the job position:
Requirements for the job position:
• HBO working and thinking level;
• Affinity with fashion/retail;
• A completed relevant education in retail and/or HR;
• 0-5 years of relevant work experience;
• Experience with HR or legal work is an advantage;
• Good command of the Dutch and English language;
• Effective verbal and written communication skills;
• Knowledge of the MS Office package.
Offer:
• A responsible and independent position for 32 - 38 hours a week within a dynamic organization;
• A competitive salary, depending on age and experience;
• Discount on the entire collection;
• Good fringe benefits.
Locatie
Amsterdam
Publicatie datum
05.10.2021
Contactpersoon