Meer details
Match criteria
Bezoekers van deze pagina bekeken ook deze banen:
Financial Controller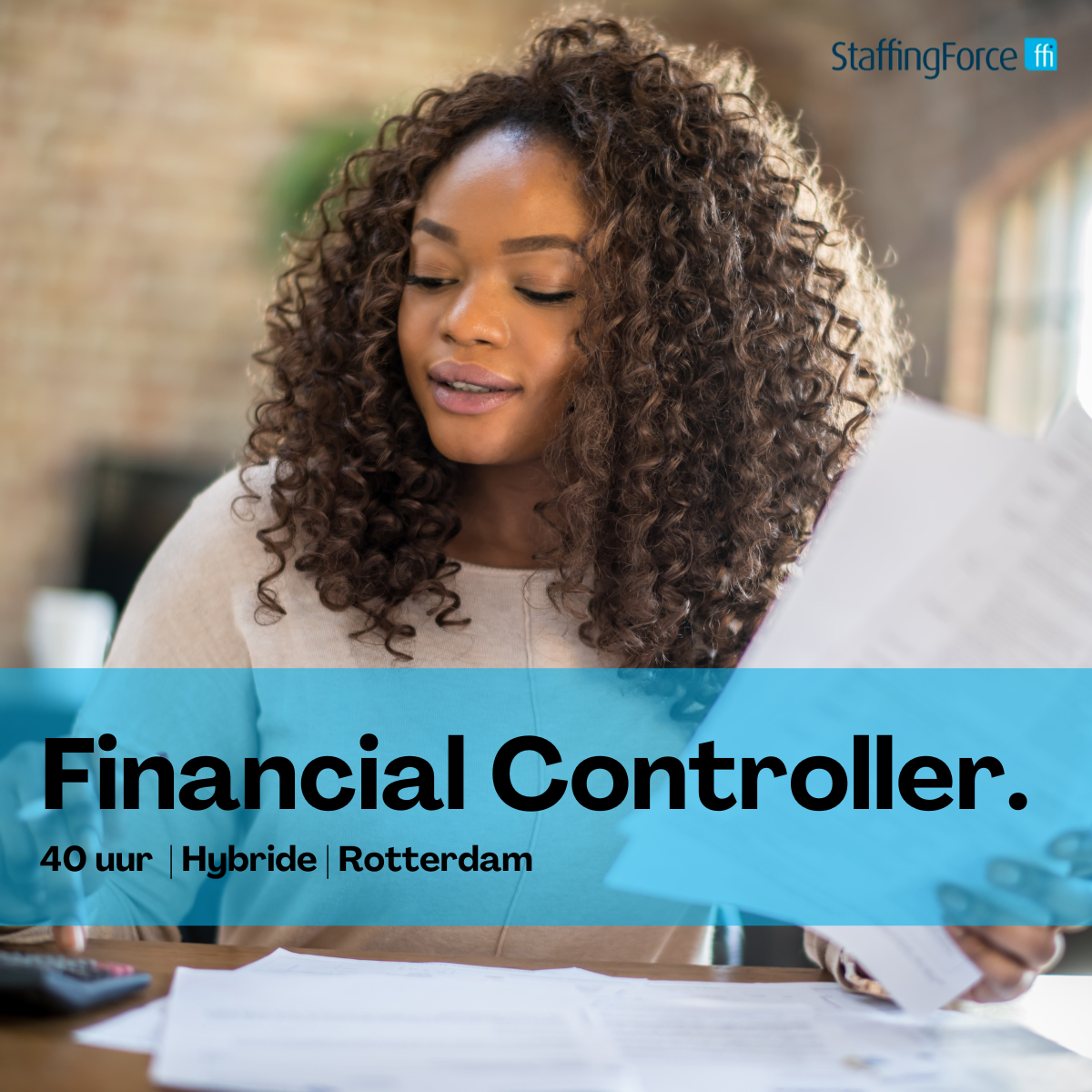 Bedrijfsprofiel
Our client is a major European transportation company that operates by water, land, rail, and air. They have ambitious expansion plans that rely heavily on the financial analyses and insights that assist us in making sound strategic decisions. Is this something you'll be able to deliver as we work together to professionalize, improve, and standardize our processes? If that's the case, keep reading to learn more about this intriguing and engrossing role in a smart and fast-paced commercial setting.
Functie omschrijving
You and your team are in charge of the complete and accurate execution and delivery of general ledger administration and monthly reporting for the company's various entities. This comprises KPI reports specific to our business units, as well as explanations of any unusual trends. Furthermore, by putting your thoughts to work, you can find areas where departmental procedures can be enhanced.
Your detailed daily tasks in this context are as follows:
Closing activities on a monthly basis; analyzing, explaining, and substantiating discrepancies, trends, and new developments;
Establishing and implementing financial processes;
Creating comprehensive internal and external reports;
Taking care of accrued assets and liabilities, as well as the accumulation and expiration of provisions.
Functie eisen
To apply for this role, you must have good numerical and analytical skills, as well as the capacity to keep track of the financial landscape. You cherish integrity as a finance professional, and you can ensure that our financial administration conforms with legal standards thanks to your knowledge of accounting and tax rules.
Above and beyond that, you have the confidence to take on new responsibilities while always looking for ways to improve our procedures. You are quality-oriented, capable of identifying improvement possibilities, and possess the communication and persuasion skills required to monitor and assure improvement implementation.
The following are the minimum requirements:
A bachelor's or master's degree in finance, such as in Business Administration, Business Economics, or Accounting;
At least 4 years of relevant job experience managing SAP administration in a financial department;
You should ideally have worked in a logistics, shipping, or transportation organization;
Extensive Excel and ERP system experience, ideally SAP FICO;
A strong command of the English language, both written and spoken.
Arbeidsvoorwaarden
Our client exemplifies the dynamic nature of today's logistics industry. Above all, if you want to push your career to the next level, this is the place for you. We'll provide you with all of the resources and opportunities you need to advance your skills and expertise. Furthermore, you will have significant autonomy in shaping your own role in accordance with your goals and desires. Furthermore, we value a healthy work-life balance, and there is always a fun team outing or business event on the calendar.
Our client also offers:
Salary includes a 13th month;
28 days of annual leave; company pension plan;
and the option to work from home on occasion.
Opmerkingen
Wil je meer informatie of ben je geïnteresseerd in deze functie? Solliciteer dan direct en wie weet spreken we elkaar snel!
Staffing Force Nederland B.V. is een inclusieve organisatie en voert een beleid ten gunste van diversiteit en gelijkheid.
Locatie
Rotterdam
Publicatie datum
14.06.2022
Contactpersoon