Meer details
Match criteria
Bezoekers van deze pagina bekeken ook deze banen:
Business Controller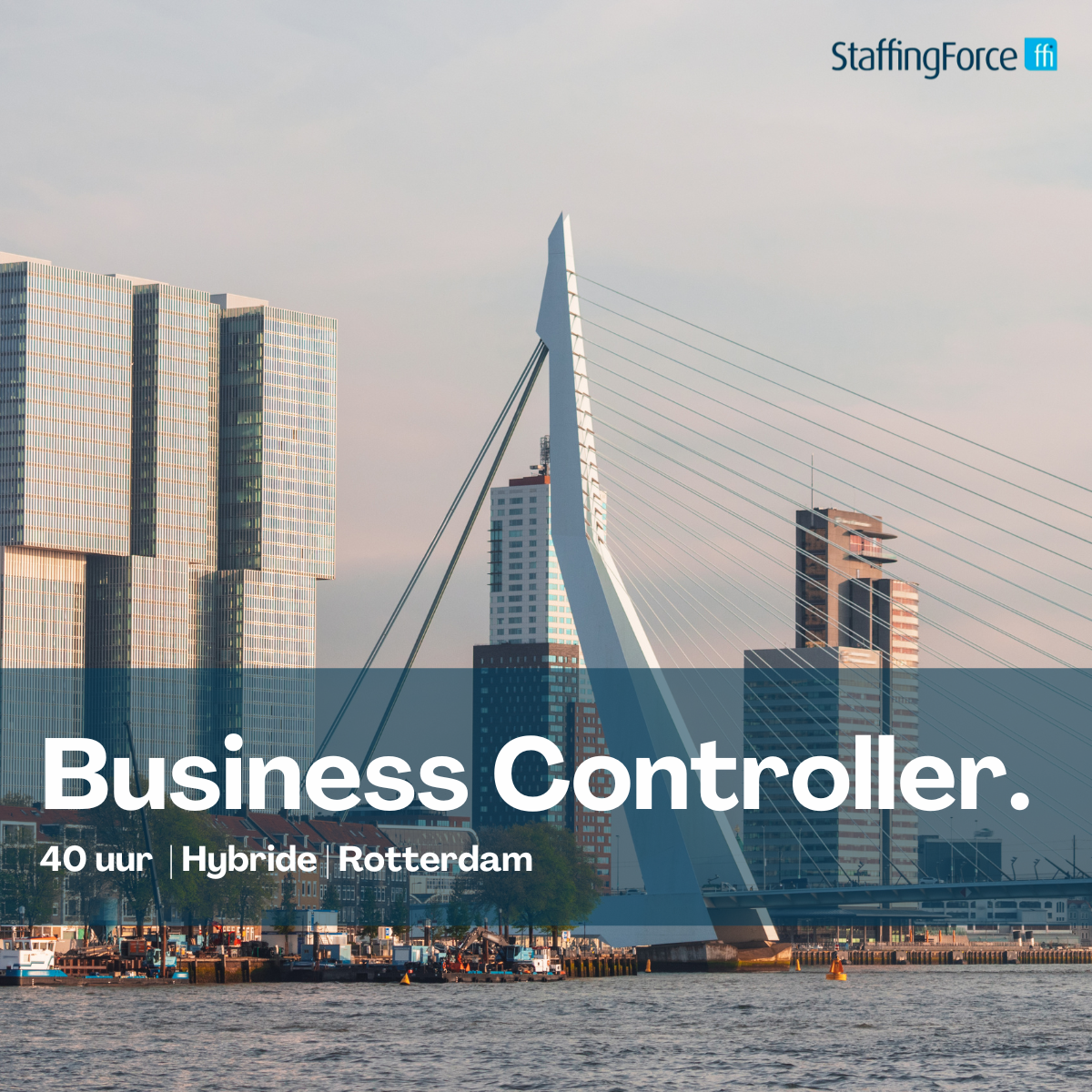 Bedrijfsprofiel
Our customer is a major European transportation company that operates by water, land, rail, and air. They have ambitious expansion plans that rely heavily on the financial analyses and insights that assist us in making sound strategic decisions. Is this something you'll be able to deliver as we work together to professionalize, improve, and standardize our processes? If that's the case, keep reading to learn more about this intriguing and engrossing role in a smart and fast-paced commercial setting.
Functie omschrijving
Your main obligation in this position is to take charge of annual budgets and to monitor and report our performance on a monthly basis. You actively contribute to business and process changes based on the budgets and outcomes, with one aim in mind: to help their business by offering important insights into the performance of the various business units.
You'll also be a part of a number of new projects and initiatives that will have a direct and positive impact on our systems and operations. Implementation of a new reporting system, an initiative to eliminate manual Excel work, and a program to promote collaboration with other departments are among them.
Your specific responsibilities in this situation are as follows:
Monthly results reporting and analysis, both for individual business units and on a consolidated basis;
Contributing significantly to the budgeting process;
As the company's primary point of contact for all finance-related questions, including ad-hoc analysis;
To assist the accounting department, some financial controlling actions are performed;
KPI dashboards are created, maintained, and improved.
Functie eisen
To be considered for this role, you must be able to manage the financial side of our company down to the last detail. You enjoy the challenge of meeting deadlines, and you do so while assisting your team and others. That means you must be able to seamlessly link across our matrix structure while maintaining a laser-like focus on important deliverables in everything you do.
At the same time, you have the vision to spot improvement opportunities and the ability to motivate others to put those improvements into action. Samskip is a fast-paced atmosphere where you aren't afraid to stand out and are adept at establishing order through objectives, priorities, and targets.
The following are the formal requirements:
A financial or business college or university education, such as Financial Economics, Business Economics, Accountancy, or Business Administration (RC is preferred);
Minimum of 5 years in a related role, especially in transportation or logistics;
Reporting, accounting, planning, and control are all areas in which you should be well-versed.
IT system knowledge and experience, primarily SAP and Excel, but also current reporting tools (OneStream is recommended);
A high proficiency of written and spoken English, as well as Dutch is required.
Arbeidsvoorwaarden
Our client exemplifies the fast-paced worldwide logistics industry. The environment is frantic, open, and collaborative. Every day is unique. Above all, you are free to show off your entire range of abilities and pursue goals that will benefit both you and us. To that aim, you'll have access to a variety of learning opportunities, including an online academy. Furthermore, our client values a healthy work-life balance and enjoys getting together for team outings and activities.
Our client also provides the following services:
Competitive salary, including a 13th month;
28 days of yearly leave; company pension plan;
functional tools, including smartphone and laptop;
and the option to work from home for part of the time.
Opmerkingen
Wil je meer informatie of ben je geïnteresseerd in deze functie? Solliciteer dan direct en wie weet spreken we elkaar snel!
Staffing Force Nederland B.V. is een inclusieve organisatie en voert een beleid ten gunste van diversiteit en gelijkheid.
Locatie
Rotterdam
Publicatie datum
14.06.2022
Contactpersoon